If you would like to restore lost volume to your cheeks, JUVÉDERM VOLUMA® XC is a new, hyaluronic acid (HA) injectable filler approved by the U.S. Food and Drug Administration that might serve as an effective solution. As we age, our skin naturally starts to lose its elasticity. The effects of gravity and facial fat loss can also contribute to a making our faces look hollow and less full than they once were.
Developed by Allergan, JUVÉDERM VOLUMA® XC with Lidocaine is uniquely formulated to restore lost facial volume in the cheeks, cheekbones, and chin. This treatment can help your cheeks regain a more youthful and supple curve, making them appear higher and firmer in order to enhance the overall shape of your face. Our experienced dermatologist can discuss all aspects of your JUVÉDERM VOLUMA® XC treatment during your consultation.
Dr Friedman is a brilliant doctor with an artists eye. He is knowledgeable of all new techniques and medical information in the field of dermatology
and cosmetic procedures. He is kind and has a caring manner with his patients. His staff is outstanding and professional.

Kay O'Toole

June 24, 2017

12345
What are the Benefits of JUVÉDERM VOLUMA® XC?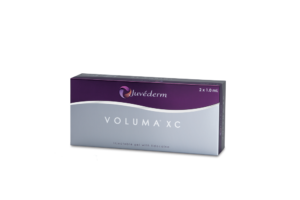 JUVÉDERM VOLUMA® XC is designed to provide fullness to all three areas of the cheek (apex, apple, and hollow), improving the contours of your face and helping you achieve a more youthful appearance. Other benefits include:
Minimal recovery time
Contains 0.3% Lidocaine to minimize injection pain for a more comfortable experience
Specifically formulated for treating larger-scale facial volumizing
Typically results in a smoother, more natural look and feel than other HA facial volumizers
Results can last for up to 24 months
The JUVÉDERM VOLUMA® XC Procedure
The JUVÉDERM VOLUMA® XC procedure is designed for a deep level of injection in the cheek area to correct age-related volume loss. The solution also contains a small quantity of lidocaine (a local anesthetic), which reduces the discomfort of the injection. With optimal treatment, results can last up to 2 years.
*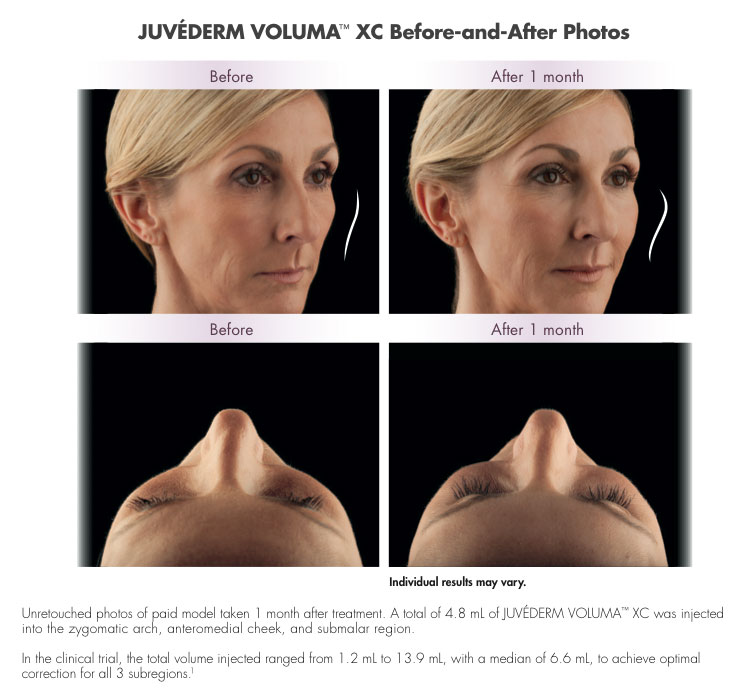 Recovery Process
After your JUVÉDERM VOLUMA® XC treatment, you should be able to resume daily activities within 24 hours. You may experience side effects such as tenderness, bruising, swelling, or redness at the treatment site; however these effects are temporary and should not last for more than a week.
*Individual Results May Vary