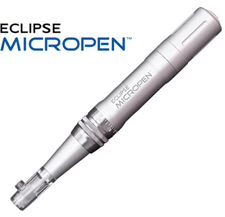 With the innovative Eclipse MicroPen™, the dermatologists here at Dermatology & Laser Surgery Center can rejuvenate the appearance of your skin. The Eclipse MicroPen™ utilizes microneedling techniques to enhance the appearance of the skin, giving it a healthier, more refreshed look. This advanced treatment option can typically be performed in about 30 minutes or less, and generally does not require extended recovery time for most patients.
What are the benefits of Eclipse MicroPen™ treatments?
The benefits offered by this treatment include:
Reduced signs of fine lines
Diminished signs of acne scars
Improved tone and texture of the skin
Decreased appearance of pores
Little to no downtime
Suitable for all skin types
One of our experienced dermatologists will meet with you for an initial consultation to determine whether Eclipse MicroPen™ treatment is the best option for your unique needs.
*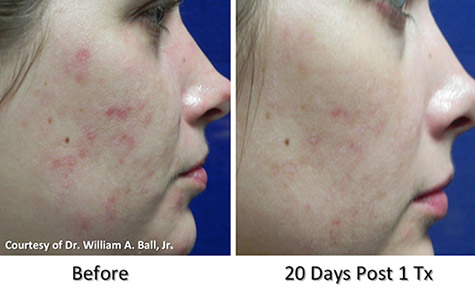 How is the Eclipse MicroPen™ procedure performed?
The Eclipse MicroPen™ procedure utilizes microneedling. This technique creates small "micro-injuries" in the skin to stimulate the production of collagen and elastin  so that healthier layers of skin replace damaged skin.
Depending on the size and number of areas being treated, the Eclipse MicroPen™ procedure typically takes about 15 to 30 minutes to complete, and topical numbing cream may be utilized prior to the procedure to minimize discomfort. For optimal results, four to five treatment sessions are necessary. Microneedling usually takes several weeks for the best results to become visible.
*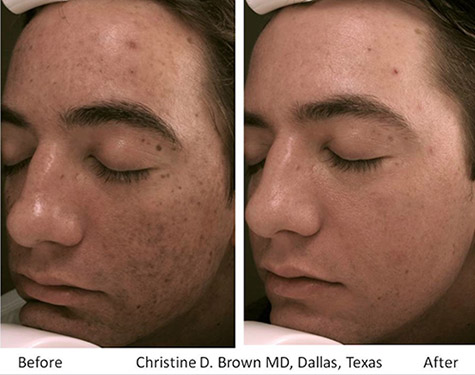 What about recovery?
Patients commonly experience mild redness in the treatment areas for two to four days after the Eclipse MicroPen™ procedure. Many patients are able to return to work and normal daily activities immediately after treatment. Over several days and weeks, the treated areas of skin should take on a gradually improved tone and texture with a healthier, more youthful appearance.
*Individual Results May Vary