Beautiful Skin Revealed™ is a must have beauty resource to help you discern "the help from the hype" for a variety of common skin conditions including: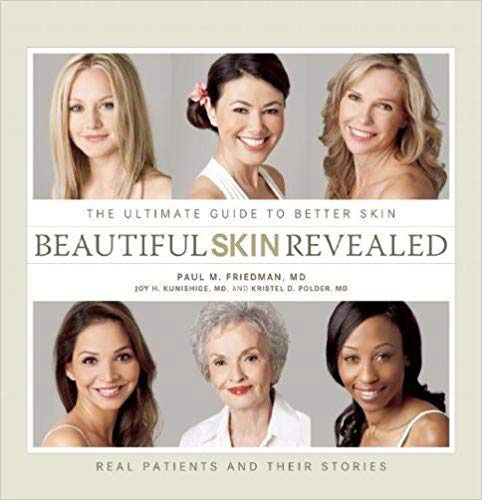 age spots
scars
wrinkles
birthmarks
acne
and more
Based in science, this book explains not only why conditions can occur but shows the incredible results made possible with the latest treatment options. An in-depth guide with everything you would expect and more with patients sharing their own stories of how minor procedures profoundly impacted their lives.
Beautiful Skin Revealed™ also includes:
All this and helpful information and answers to help you understand how the proper procedure and the right dermatologist can make you look as great as you feel.
Please browse through the excerpt of Beautiful Skin Revealed™ above to see all reasons you will love this book and refer to it time and time again.
Order Your Copy Now: click here.