Laser Skin Resurfacing & Technology
Remove years from your appearance. No surgery required.
The Fraxel re:pair® laser system uses a precise, computer-controlled laser, to provide a resurfacing treatment without a long healing period. The Fraxel re:pair laser system was the first system capable of performing what is known as Fractional Deep Dermal Abrasion (FDDA), in which microcolumns of tissue are deep-treated while the majority of the skin is left intact. All in a single treatment – with minimal downtime or discomfort.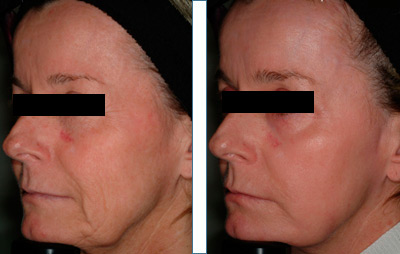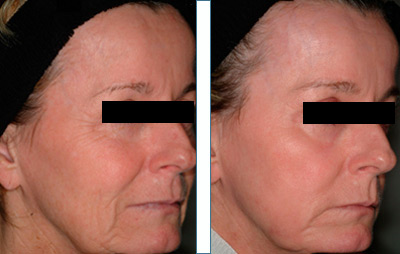 I used Dr.Freidman for fraxel laser treatments. He has a great bedside manner and is very accommodating. He was very sympathetic to the pain I felt during treatment and had his nurse get frozen peas to hold onto each spot as he finished. His staff is very friendly. I see comments on his prices, but you really get what you pay for. I still have a few treatments lined up and recommend for any cosmetic procedure.

Lisa Fontenot

March 30, 2017

12345
Remarkable Results
After FDDA, you will experience improved skin tone, texture, and coloration. FDDA has been FDA approved for the treatment of:
Fine lines
Irregular skin texture
Pigmented lesions such as sun spots and age spots
Vascular dyschromia (sun-induced redness)
Using a CO2 laser, the most powerful laser used for laser skin resurfacing, but traditionally limited by the level of discomfort and healing time required following treatment, the re:pair system targets only a small fraction of your skin at a time, leading to significantly reduced discomfort. After treatment with the Fraxel re:pair system, redness and swelling are common, typically resolving in one to two weeks, prolonged redness may last up to three months.
The Fraxel re:pair® system's precise, computer-controlled treatment regimen can be used on many areas of the body, including:
Face
Neck
Hands
Chest and décolletage
If you are experiencing some of the negative skin effects of sun damage or aging, the Fraxel re:pair system can help you look younger and healthier without surgery.
To learn more about the Fraxel re:pair® laser system or non-laser facial rejuvenation treatments, schedule a consultation with one of our experienced dermatologists at the Dermatology & Laser Surgery Center.
Fraxel re:pair® treatment delivers dramatic results, fast healing and maximum safety. Ask us how you can benefit from Fraxel re:pair treatment.