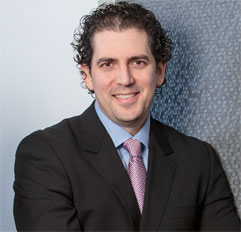 Dear Valued Patient,
As technology rapidly advances, Dermatology & Laser Surgery Center is proud to be one of the first to bring exciting new treatment options to the Houston market! Non-surgical skin tightening and lifting, as well as intimate wellness and PRP for hair loss are among the newest additions to our treatment options. In staying with our commitment of educating patients on these advancements and how these new treatment options can be integrated into a personalized treatment plan, you can feel confident that our board-certified dermatologists have the answers to help you achieve your medical and aesthetic goals! We hope you find this information as exciting as we do and we look forward to seeing you at your next visit!
Sincerely, Dr. Friedman

Please fill out the form below to receive our quarterly E-Newsletters.
Our Current Newsletter
Instalift
The Silhouette InstaLift is a non-surgical threading procedure that re-contours your face by lifting the deeper layers of your skin, resulting in a more youthful appearance. Unlike other threading procedures, the InstaLift uses PLLA and PGLA (natural sutures) to immediately lift the skin while also stimulating collagen production long-term. This in-office procedure typically takes 45 minutes and patients experience instant and long lasting results with minimal down time.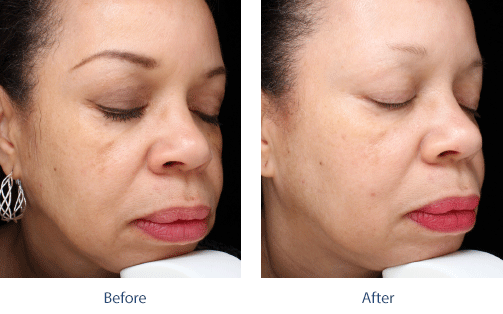 Thermage FLX
What is Thermage FLX™?
Thermage FLX™ is a non-surgical, FDA-cleared procedure that utilizes radiofrequency technology to reduce wrinkles and tighten the skin for a smoother, more youthful, and refreshed look while enhancing patient comfort and reducing the overall treatment time.
Most patients who are good candidates for this treatment are individuals who have mild to moderate signs of facial aging or areas of skin laxity in certain body regions who do not need or desire major surgery to attain their goals.
What are the benefits of Thermage FLX™?
Potential benefits of Thermage FLX™ treatment include:
Reduction in signs of sagging skin
Enhancement of jawline contour and reduction in the appearance of jowls
Tightening of excess skin in the upper eyelids
Reduction of fine lines, wrinkles, and crow's feet around the eyelids
Tightening of excess skin in the flanks (love handles) and many other body areas
No surgery or extensive downtime is required
What does the procedure involve?
This patented radiofrequency technology creates a heating effect in the deeper layers of the skin, helping to tighten collagen within the skin and stimulate new collagen production, ultimately giving the skin a smoother, firmer appearance while aiding the skin's ability to maintain the results for a long period of time. With a new, vibrating hand piece that is guided over the treatment area, the Thermage FLX™ system enhances patient comfort during the procedure and results in a 25 percent reduction in overall treatment time.
New Ultherapy Protocols For Lifting Skin And Improving Lines
What is Ultherapy™?
Ultherapy™, also known as Ulthera™, utilizes ultrasonic waves to rejuvenate areas of skin that are showing signs of drooping or skin laxity. This procedure can be a very effective alternative to invasive surgery for patients who are experiencing mild to moderate skin laxity. Designed to lift and tighten skin that has lost some of its elasticity, Ultherapy™ is most commonly used on the face, neck and décolleté. The procedure involves no needles and no downtime. Ultherapy™ stimulates the skin to encourage the growth of natural collagen and regenerate healthier skin layers, ultimately give the skin a natural "lift" for a more youthful and refreshed appearance.
Benefits of Ultherapy™
For patients with more subtle signs of facial aging and those who are beginning to experience wrinkles and skin laxity, Ultherapy™ can provide a number of benefits, including:
Stimulation of collagen to replenish and smooth skin
Non-invasive – no surgery
Results continue to improve naturally and gradually over time
No recovery time is typically necessary
Wedding Packages For Picture Perfect Skin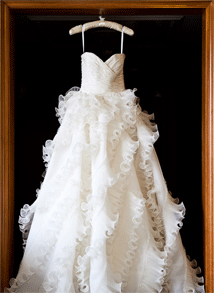 To ensure picture perfect skin on your big day, skin care preparation should begin months before saying I Do! Dermatology & Laser Surgery Center offers a variety of non-surgical, customizable bridal packages to help you and your wedding party look picture perfect for your special day. From laser rejuvenation and tattoo removal to dermal fillers and body contouring, our skin experts can develop a personalized plan to help you achieve your aesthetic goals within your time line for your big day. Non-surgical treatment options are available for the bride, groom, mother of the bride, members of the bridal party and wedding guests.
Leg Veins
What is Sclerotherapy, How Does it Work?
Sclerotherapy is a method of treating one of the most common skin conditions we face: spider veins and reticular veins. Spider veins are small, fine, thin veins that often appear in the ankles, calves, and thighs, and can be purple and/or red in color. They often resemble spider webs on the skin, and can sometimes be painful. Reticular leg veins are the slightly larger, blue-to-blue-green veins that feed into spider veins. Leg veins can be caused by certain medications, prolonged standing or sitting, hormonal shifts, weight gain and heredity.Sclerotherapy works to reduce the appearance of spider veins and reticular veins, giving the skin a healthier aesthetic appearance.
After the skin of the treatment area has been pulled taut, a chemical solution, Asclera (polidocanol), is injected with a tiny needle into the vein. This procedure ultimately causes the veins to be reabsorbed by the body, thereby diminishing their appearance. Unlike hypertonic saline, another sclerotherapy solution, Asclera has less side effects and is dramatically more comfortable during treatment. Depending on the extent of the spider and reticular veins, most patients will see results about two to three weeks after treatment. Multiple treatments may be required.
Laser Vein Therapy – Fine spider veins that are not being "fed" by reticular leg veins can also be treated with laser vein therapy, a non-invasive, virtually painless procedure that uses light energy pulses to eradicate spider veins. The heat and light emitted from the laser causes the spider veins to collapse and their appearance to fade away. Laser vein therapy typically takes at least two treatment sessions for optimal results and most patients can resume their normal daily activities immediately after treatment.
Platelet-Rich Plasma (PRP) For Hair Loss And Skin Rejuvenation
Platelet-Rich Plasma Therapy + Eclipse MicroPen™ for Skin Rejuvenation
Dermatology & Laser Surgery Center is now performing microneedling with PRP to address a number of aesthetic concerns for men and women. These innovative treatments are a proactive, non-surgical therapeutic option for male and female patients to reduce signs of aging and revitalize the skin for an overall healthier glow and appearance. Our board-certified dermatologists are available to perform this procedure on a variety of facial and body areas.
Platelet-rich plasma therapy works hand-in-hand with our Eclipse MicroPen™ procedure to renew and rejuvenate the skin with beautiful results. While the microneedling procedure can be effective on its own, cosmetic outcomes are improved with the addition of platelet-rich plasma. This minimally invasive treatment can effectively rejuvenate the skin without the need for surgery or long recovery times, (the natural healing powers of your own blood work to improve areas affected by fine lines) leading to a more refreshed and vibrant appearance.
What does the procedure involve?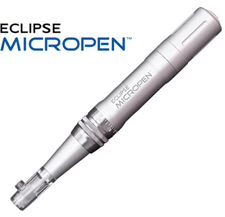 PRP with microneedling, also known as the vampire facial, is an in-office procedure that can often be completed in as little as 30 minutes, depending on the size and number of treatment areas. The PRP contains natural growth factors that expedite the body's own repair process and stimulates new collagen and elastin once released into the skin.
Eclipse MicroPen™ is guided over the treatment area, creating microscopic channels in the skin's surface layers. While the microneedling technique helps promote the growth of new collagen and elastin in the skin, the addition of the PRP further enhances the skin's ability to repair and renew itself. Once the microneedling is performed, another layer of PRP is placed on the area to complete the process. Ultimately, this combination of techniques may lead to the growth of healthier skin cells and a more refreshed and youthful appearance.
While some swelling and redness can be expected in the treated areas, these effects should diminish over the next few days. Our practitioners typically recommend a series of treatment sessions staged over a number of weeks to produce optimal results.
Platelet-Rich Plasma Therapy for Hair Loss
Platelet-rich plasma for hair loss is an innovative technique to assist individuals experiencing certain degrees of hair loss. This treatment can be performed in areas of thinning or receding hair to stimulate the supply of blood and nutrients back to the hair follicles and stimulate growth.
The procedure is performed in-office and total time depends on the size and number of scalp areas being treated. A series of about three treatments, spaced over three months, is often necessary for the best possible outcome. Annual maintenance treatments are recommended for longer lasting results.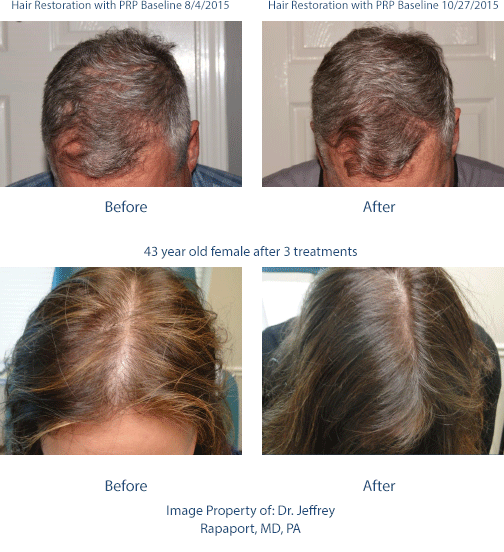 Laser Tattoo Removal + The PFD Patch
Laser tattoo removal shatters tattoo ink into smaller particles enabling the body's immune system to break down the ink, causing the tattoo to gradually fade. Using new Picosecond technology in combination with the Describe PFD Patch results in tattoos being removed in half the number of treatment sessions than as required with traditional technology!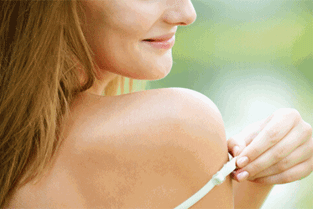 KYBELLA®
KYBELLA® is the only FDA-approved non-surgical injectable treatment for the reduction of submental fullness (excess fat under the chin). KYBELLA® is designed to dissolve fat under the chin without the need for liposuction or surgery. Our experienced dermatologists at Dermatology & Laser Surgery Center were among the first physicians in the nation to become certified to administer KYBELLA® treatment and also serve as KYBELLA® injectable trainers.
What are the benefits of KYBELLA®?
The appearance of a "double-chin" is extraordinarily common, even in patients who are of a healthy weight. A "double-chin" often affects the entire facial aesthetic and makes people very self-conscious about the way they look. KYBELLA® offers a way to significantly reduce excess fat in the area and beautifully improve the profile of your face. Benefits of this procedure include:
Reduction of excess fat under the chin for a more contoured facial appearance
Surgery is not required
Quick, in-office procedure
The results are permanent
How is the KYBELLA® procedure performed?

Our board-certified dermatologist inject KYBELLA® into targeted areas of unwanted fat with a fine needle. The in-office procedure typically takes about 20 minutes or less, depending on the size of the area being treated. KYBELLA®, formerly known as ATX-101, is a customized injectable treatment that contains deoxycholic acid, a molecule that occurs naturally in our bodies and helps break down dietary fat. KYBELLA® works to effectively eliminate excess fat cells, thereby destroying their ability to store or accumulate fat. Once destroyed, the treated fat cells are eliminated from the body through normal metabolic processes.
It is important to note that while many patients may benefit from KYBELLA®, it may not be the ideal procedure for everyone. Patients with loose skin under the chin rather than excess fat may not be candidates for KYBELLA®. Our dermatologists will meet with you for an initial consultation to discuss your concerns, answer your questions, and determine whether KYBELLA® is the best treatment option for you.
PUBLICATIONS FROM OUR PHYSICIANS 2016 – 2017
Vangipuram R, DeLozier W, Geddes E, Friedman PM. Complete resolution of minocycline pigmentation following a single treatment with non-ablative 1,550-nm fractional resurfacing in combination with the 755-nm Q-switched alexandrite laser. Lasers in Surgery and Medicine. 2015 Dec 30. Published online ahead of print. 2016 Mar;48(3):234-7.
Geddes E, Stout AB, Friedman PM. Long-pulsed dye laser of 595-nm in
combination with pigment-specific modalities for a patient exhibiting increased
vascularity within lesions of melasma. Dermatol Surg. 2016 Apr;42(4):556-9.
Balaraman B, Geddes ER, Friedman PM. Hypertrichotic Becker's nevi treated
with combination 1,550-nm non-ablative fractional photothermolysis and laser
hair removal. Lasers in Surgery and Medicine. 2016 March 21. Published online
ahead of print. 2016 Apr;48(4):350-3.
Geddes E, Stout AB, Friedman PM. Retrospective analysis of the treatment of melasma lesions exhibiting increased vascularity with the 595-nm pulsed dye laser combined with the 1,927-nm fractional low-powered diode laser. Lasers in Surgery and Medicine. 2016 March 21. Published online ahead of print. 2017 Jan;49(1):20-26
Balaraman B, Ravanfar-Jordan P, Friedman PM. Novel Use of Non-ablative Fractional Photothermolysis for Café-Au-Lait Macules in Darker Skin Types. Lasers in Surgery and Medicine. 2016 July. Published online ahead of print. 2017 Jan;49(1):84-87.
Geddes E, Wolfshohl J, Friedman PM. Improvement of erythema dyschromicum perstans using a combination of the 1,550-nm erbium-doped fractionated laser and topical tacrolimus ointment. Laser in Surgery and Medicine. 2016 Aug. Published online ahead of print. 2017 Jan;49(1):60-62.
Li J, Geddes E, Robinson D, Friedman PM. A review of melasma treatment
focusing on laser and light devices. Seminars in Cutaneous Medicine and Surgery.
2016 Dec;35(4):223-232.
Pinney SS, Geddes ER, Friedman PM, Jogi M. Effects of cryolipolysis on testosterone. Dermatol Surg. 2017 March. Published online ahead of print.
Friedman PM, Tolkachjov SN, Geddes ER, Tillman KA, Zachary CB. TRASER:
An innovative device for the treatment of nasal telangiectasias. Lasers Surg Med. 2017 April. Published online ahead of print. 2017 Aug;49(6):625-631.
Ward CE, Li JY, Friedman PM. ATX-101 (Deoxycholic Acid Injection) for Paradoxical Adipose Hyperplasia Secondary to Cryolipolysis. Dermatol Surg. 2017 Oct.
Geddes-Bruce ER, Hamill SS, Zachary CB, Friedman PM. One-year follow up of a TRASER clinical trial for the treatment of nasal telangiectasias. Lasers Surg Med. 2017 Nov. Published online ahead of print. 2018 Jan;50(1):61-63.