Page Updated: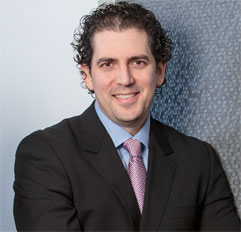 Dear Valued Patient,
As technology rapidly advances, Dermatology & Laser Surgery Center is proud to be one of the first to bring exciting new treatment options to the Houston market! Non-surgical skin tightening and lifting, as well as intimate wellness and PRP for hair loss are among the newest additions to our treatment options. In staying with our commitment of educating patients on these advancements and how these new treatment options can be integrated into a personalized treatment plan, you can feel confident that our board-certified dermatologists have the answers to help you achieve your medical and aesthetic goals! We hope you find this information as exciting as we do and we look forward to seeing you at your next visit!
Sincerely, Dr. Friedman

Please fill out the form below to receive our annual E-Newsletters.
Our Current Newsletter
Message From Our Director: Paul M Friedman, M.D.
I am thrilled to welcome the addition of the absolutely brilliant, Dr. Heather Richmond to our practice! We remain dedicated to providing our patients the best possible dermatology care in a comfortable and professional environment. Our dermatology center in the heart of the Texas Medical Center in Houston, Texas is one of the most comprehensive state-of-the-art dermatologic laser centers in the world. I am more excited than ever about the latest advances in technology we are able to provide our patients in part based on the developments from our research division.
Welcome: Heather Richmond, M.D.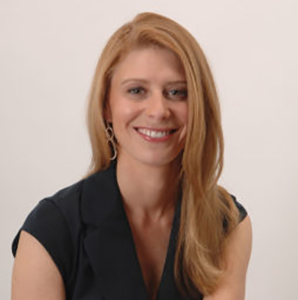 We are pleased to announce that Dr. Heather Richmond has joined our clinical staff. She is an experienced board-certified dermatologist with expertise in medical dermatology and cosmetics and has been practicing in the Houston area since 2011. She attended college at Yale University where she graduated cum laude in 2002 with distinction in her major of molecular, cellular, and developmental biology. During her third year as a medical student at the University of California, Irvine School of Medicine, she was initiated into the Alpha Omega Alpha Honor Medical Society. She graduated in the top 10% of her medical school class with distinctions in both service and research. She went on to complete her internal medicine internship at Cedars-Sinai Medical Center in Los Angeles, California. Dr. Richmond finished her training with a residency in dermatology at the University of Texas at Houston/MD Anderson Cancer Center, where she served as chief resident in her final year. She is board-certified by the American Board of Dermatology and is a Fellow of the American Academy of Dermatology. Dr. Richmond sees patients of all ages and focuses on fostering open communication, creating a positive physician-patient relationship, and patient education. In addition to managing any medical dermatology needs, here at DLSC, she offers the most cutting-edge treatments to help you look and feel your best.
Dr. Richmond is currently accepting new patients. She offers a range of treatments for many medical concerns including skin cancer, acne, rosacea, psoriasis, and eczema and also specializes in cosmetic injectables, skin tightening procedures, and laser treatments. Contact us today to schedule an appointment with Dr. Richmond.
New Devices and Technology at Dermatology & Laser Surgery Centery
We are constantly adding new technology to our state-of-the-art center to offer the most up-to-date technology and services to our patients. We have recently added the Genius and VBeam Prima to our selection of over 20 lasers, light sources, and energy based devices. Some highlights of our newest devices:
Genius® RF Microneedling


Genius is a new intelligent radiofrequency microneedling device, which utilizes a real-time energy delivery feedback system to adapt to the patient's skin. This combination device is used for skin tightening and resurfacing and delivers a more comfortable experience with excellent results. Learn More About Lutronic Genius RF Microneedling.
CoolTone
We are excited to be among a select group of practices to offer the newest innovation in body contouring, CoolTone. CoolTone, from the makers of CoolSculpting, was FDA approved in 2019 to firm and tone the abdomen, buttocks, and thighs. CoolTone offers a solution for patients who would like a more toned physique and have not been able to achieve the results they want with exercise. CoolTone is a non-surgical body sculpting treatment that strengthens muscles at a rate that may not be possible with exercise alone.
Jeuveau
Jeuveau is a neurotoxin injectable that can treat moderate to severe wrinkles. It is designed to diminish the stubborn frown lines that affect many men and women in middle age and as young as their 20's. Jeuveau is FDA approved for glabellar lines, which are the vertical mid forehead lines that form between the eyebrows and are often called frown lines or "11" lines. It works by using botulinum toxin type A to relax the underlying muscles that cause wrinkles.
Vbeam® Prima
Vbeam Prima is the most up-to-date technology that can be used for port wine stain, hemangioma, redness, rosacea and scars. The large spot size of­fers faster and more effective treatment. Dermatology & Laser Surgery Center in Houston is among a select few practices offering this advanced laser. Learn More About VBeam Prima.
Improving Your Patient Experience
A positive experience for our patients at DLSC is of utmost importance. We are constantly looking to improve this experience in all ways possible. One area in which we have improved our services has been with more options to minimize pain and discomfort during our procedures.
We have added Pro-Nox, a nitrous oxide delivery system. It increases comfort and aids in calming anxiety. Pro-Nox is available with many of our treatments.
For some of our patients requiring advanced procedures, we also offer in­travenous anesthesia, provided by an experienced team within our accredited facility.
Post-procedure bruising, which can often be unavoidable, can be minimized by two options. Silagen Arnica-Bromelain supplements and topical gel can be used in the periprocedural period to minimize bruising. Additionally, laser treatment can be easily performed at 24 hours post procedure to target existing bruising for faster resolution.
We utilize the DESCRIBE PFD patch to offer a faster and more effective tattoo removal experience. This option is a silicone patch infused with Perfluorodecalin (PFD) liquid, a non-toxic substance which allows the laser energy to be increased in each session while safely treating the tattoo.
Did You Know?
Patients from all over the world, including Europe, Asia, South America, and Africa, seek care at DLSC.
Our physicians are amongst the most experienced in the field and many physicians have trained at our facility.
The majority of procedures and all injectables at our center are performed by experienced, board-certified dermatologists.
Our licensed medical aesthetician is also a professionally trained laser technician with over 14 years of experience in dermatology.
Surgical scars following Mohs micrographic surgery can be improved with our state-of-the-art laser technology.
We offer comprehensive general dermatology care and treat all types of skin conditions including psoriasis, eczema, acne, rosacea, rashes, and many other concerns in patients of all ages.
Research
We've recently closed studies for melasma and rosacea. Stay tuned for information on further clinical trials. For more information about our current studies, please call us at (713) 900-3900 or visit our Clinical Trials page.
Prejuvenation and Preventive Care
Prejuvenation is an individualized treatment protocol for patients in their 20's, 30's and 40's comprised of non-invasive or minimally invasive treat­ments that help prevent normal signs of aging like fine lines, wrinkles or sun damage. The skilled, board-certified dermatologists at our Center individu­alize each patient's treatment to include a regimen of advanced techniques like laser treatments, dermal fillers, and skin care. In the battle against the signs of aging, the physicians at our Center believe that the earlier you take care of your skin the better. Prejuvenation helps our patients age more gracefully.
Injectable Fillers and Toxins
We are passionate about the artful method of skin rejuvenation using in­jections, not just because we are one of the largest injection centers in the world, but because we are pioneers in the field of dermatology. Our re­search department performs numerous clinical trials with the manufactur­ers of Botox and fillers that have led to FDA clearance and new uses of their science. Cosmetic injections do so much more than fix a line or fill a crease. At our Center, we think broadly about how the overall face changes with age. By addressing these changes using injections, we restore a natural, re­juvenated version of you resulting in safer treatments and prevention of overdone and unnatural appearances. Fillers are not intended to make you look full, but instead to contour the face back to a natural-looking appear­ance. On the other hand, injections should not freeze your appearance, but instead soften the excessive lines that make you look older and stressed. We have access to all of the fillers that are available and your physician will choose which toxin and which filler is best for you.
Do You Need a Skin Cancer Screening?
Skin cancer is the most common cancer in the United States: in fact, 1 in 5 Americans will develop skin cancer in their lifetime. People of all color and ethnicity can get skin cancer. There are several different types of skin cancer, including basal cell carcinoma (BCC), squamous cell carcinoma (SCC), and melanoma. BCC and SCC are the most common forms of skin cancer, but melanoma is the most deadly. Regular self-skin exams and a yearly full skin examination by a board-certified dermatologist is the best way to determine if you have a skin cancer. We recommend full skin examinations annually and more frequently for those patients with a history of skin cancer. At our Center, all skin cancer screenings are performed by a board-certified dermatologist who uses a Dermatoscope for a more in-depth examination.
PRP for Hair Loss and More
Platelet Rich Plasma (PRP) for hair loss is a very popular procedure at our center for women and men. PRP is a process in which the patient's own blood is drawn and utilized for medical treatment. The platelet-rich plasma fraction of the blood, which contains a high concentration of growth factors, is isolated and injected into the areas of the scalp that need increased hair growth. PRP can also be used for acne scarring, skin rejuvenation and help to restore volume loss in the face.
Noninvasive Skin Tightening
Thermage and Ultherapy are FDA Cleared for non-invasive skin tightening. As we age, the skin becomes thinner and has less elasticity. These treat­ments have proven effective and our patients are happy with the results. Thermage uses radiofrequency energy to heat dermal collagen which leads to both an immediate tightening effect as well as to long term collagen re­generation. Thermage on the face and neck is a favorite among younger patients who wish to maintain tautness of the cheeks, jawline, or eye area. It can also be used on the body, such as on the abdomen, anterior thighs, or buttocks, for crinkly or loose skin. Ultherapy uses focused ultrasound ener­gy to create tiny zones of injury in the deep layers of the skin and connective tissue, which contract as they heal. It is the only noninvasive skin tightening device that can work on the fascial layers of the face, the same layers that a surgical facelift targets. This treatment is appropriate for those who have already noticed laxity, such as in their jowl, neck, or brow areas. There is essentially no downtime after either of these procedures.
Coolsculpting
Coolsculpting remains the number one non-invasive fat reduction technology and is becoming a household word. In as little as thirty-five minutes, a stubborn bulge of fat that is resistant to becoming smaller despite eating a healthy diet and exercising regularly in the gym, can be treated in the office with no down time.
CoolSculpting freezes and eliminates fat cells. Patients can have multiple areas treated during one treatment session as we are one of the few cen­ters in the country that have multiple units available for dual sculpting. Treatments are available for the upper arms, double chin, upper back fat, lower thigh, above the knees not to mention the abdomen, and inner and outer thighs. Although some patients only need one treatment, most benefit by having two treatments two months apart for optimal results.
Awards and Honors
Dr. Friedman was recently honored with the prestigious Leon Goldman Memorial Award! This distinctive recognition is given annually by the American Society for Laser Medicine & Surgery to a practicing physician who has demonstrated long-term excellence in patient care, research, or education relating to the field of medical laser treatments. Leon Goldman, MD is known as the "Father of Laser Medicine," and the award is given to a physician who meets the above criteria in addition to exhibiting the dedication, ethical standards, and honesty known to have been espoused by Dr. Goldman himself.
You can read more about the Award on the ASLMS website: https://www.aslms.org/for-professionals/grants-awards/awards/leon-goldman-memorial-award
Dr. Friedman was invited to present a lecture while accepting the Award on March 29, 2019 at the ASLMS Annual Conference in Denver. During the presentation, I shared a number of stories about how lasers have allowed me to change the lives of many individuals. Some of these cases involved early intervention with laser treatments for children born with prominent vascular or pigmented birthmarks that could potentially cause significant self-consciousness during childhood.
You can view the ASLMS Award presentation here: https://www.youtube.com/watch?v=DZs9Ayw1krI&feature=youtu.be.