Dr. Paul Friedman Featured in Real Simple Magazine on Fractional Lasers
Posted: Jun | 25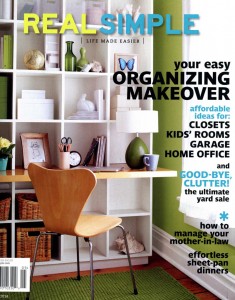 Popular lifestyle magazine Real Simple offers readers sound advice on everything from the best summer grilling recipes to the most efficient home-office organization tricks. The periodical's May 2014 edition provides insight into the intriguing world of laser skin treatments, and our own Dr. Paul M. Friedman contributes his expertise. In addition to discussing fractional lasers and their uses, including reducing fine lines and wrinkles, repairing acne scars, and removing tattoos, he clarifies typical treatments and recovery times for the millions of subscribers who are eager to learn more about these prominent procedures.
Furthermore, Real Simple and Dr. Friedman highlight the latest technologies for decreasing signs of aging and improving the health and appearance of skin. The Dermatology & Laser Surgery Center is proud to offer a comprehensive selection of procedures spotlighted in the article, such as Clear + Brilliant™, Fraxel Re:store® and Fraxel Re:pair®, PicoSure™, and Vbeam® Perfecta Laser. Find a complete list of devices and procedures here.
To learn more about laser skin care in general, read the full Real Simple article here, or contact Dermatology & Laser Surgery Center to schedule a consultation with Dr. Friedman.
Contact Our Practice