Dr. Friedman Named a 2014 Super Doctor by Texas Monthly
Posted: Jan | 08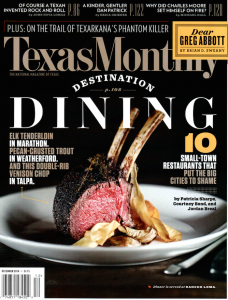 We are proud to announce our experienced dermatologist, Dr. Paul M. Friedman, was recently voted onto the Super Doctors® list, which was published in the December issue of Texas Monthly Magazine. Recognized for his exceptional skill, Dr. Friedman's selection places him in the top five percent of physicians in the state. As a firm believer in high-quality patient care, continuing education, and advanced dermatological techniques, Dr. Friedman is honored to be a part of such a prestigious assemblage of doctors.
Candidates for the Super Doctors® list are thoroughly investigated using a multi-step process that emphasizes board certification, years of experience, academic achievements, and many other qualities. A total of 10 factors are examined before nominees are placed before a Blue Ribbon Panel staffed by the highest scoring winners of the previous year. This meticulous selection method helps to ensure only the best and brightest make the list.
If you have additional questions about the Super Doctors® selection process, or if you wish to schedule a consultation with Dr. Friedman, please contact our office today.
Contact Our Practice