Introducing Jennifer Peterson, MD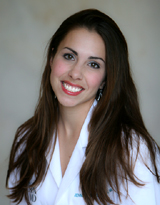 Dr. Jennifer Peterson is a board-certified dermatologist who is experienced and skilled in a range of dermatological procedures and skin care treatments, including surgical and non-surgical techniques, laser procedures and leg vein treatment.
A Houston native, Dr. Peterson is fellowship trained in cosmetic and laser dermatology and is certified by the American Board of Dermatology. She completed an additional year of training with the American Academy of Cosmetic Surgery in La Jolla, CA at Goldman Butterwick & Associates Cosmetic Laser Dermatology. Dr. Peterson is a magna cum laude graduate of Texas A&M University. She earned her medical degree at Texas Tech University School of Medicine, where she was elected to the prestigious Alpha Omega Alpha Honor Society. She spent a year as a research fellow at the University of Illinois at Chicago Department of Dermatology, followed by a three-year residency in dermatology at Texas Tech University School of Medicine. In her final year of training, Dr. Peterson served as chief resident at that hospital.
Dr. Peterson has been published in a variety of dermatology and dermatologic surgery journals. She has also been the recipient of several awards resulting from presentations she has given at dermatology conferences across the country. While in the residency program, Dr. Peterson twice won the Kenneth Nelner, M.D. Resident Researcher of the Year Award. During her dermatology residency, she served for two years as the resident representative to the Texas Dermatologic Society Executive Council.
Click Here to Read Dr. Peterson's Curriculum Vitae
Dr. Peterson Patient Testimonial
"Dr. Peterson has a wonderful bedside manner. She has a soft touch during procedures, makes me feel comfortable, understands my goals and has a calming, soothing nature."
- Michelle G
---
Dr. Peterson is a member of a number of medical societies and organizations, including:
American Academy of Dermatology,
American Society of Dermatologic Surgery,
American Academy of Cosmetic Surgery
Women's Dermatologic Society
American Society of Cosmetic Dermatology and Aesthetic Surgery
With interests and experience in a variety of dermatologic and cosmetic enhancement procedures, Dr. Peterson offers a full range of services, including:
Psoriasis
Eczema
Fat harvesting and transfer
Liposculpture
Rejuvenation of the aging chest
Laser Vein Removal
Please contact our practice for more information, or to schedule a consultation with Dr. Peterson.