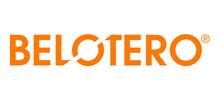 If you would like to reduce signs of aging such as fine lines and wrinkles, Belotero Balance® is a new dermal filler that is a specialized form of hyaluronic acid that may be an ideal solution for your needs. This non-surgical, FDA-approved procedure helps smooth out wrinkles on your skin for a more youthful and refreshed appearance. Belotero Balance® has unique properties that allow it to integrate within your skin's natural tissues to adapt to the contours and shape of your face for soft and even correction.
Developed by Merz Pharmaceuticals, Belotero Balance® can be used to treat several areas of the face, including smile lines, vertical lip lines, crows' feet, corners of the mouth, and nasolabial folds. This treatment can also add volume to the lips and cheeks with natural-looking results. Our experienced dermatologist can discuss all aspects of your Belotero Balance® treatment with you and address any concerns you may have.
What are the Benefits of Belotero Balance®?*
Belotero Balance® can significantly enhance the appearance of your skin and help you feel more confident in the way you look. Benefits of Belotero Balance® include:
Little to no recovery time
Procedure usually takes only about 20 minutes
Instantly integrates within your own tissues
Specifically designed for treating delicate areas such as vertical lip lines and thin-skinned areas around the eye
Rejuvenates skin and less likely than other hyaluronic acid products to cause lumpiness or discoloration products because of its unique formulation
Results can last for up to 6 months, and the effects can be maintained with follow-up treatment

*Individual Results May Vary
The Belotero Balance® Procedure
The Belotero Balance® procedure involves injections of the solution into the areas targeted for treatment. The areas can be numbed before the injections to minimize discomfort. Belotero Balance® contains naturally-occurring moisturizing agents for soft and even correction. The effects are often fully apparent within a few days after the procedure.
Recovery
After your Belotero Balance® treatment, you should be able to resume daily activities immediately. You may experience minor swelling, redness, or bruising; however, these effects are temporary and should not last more than a week.
Schedule your Belotero Balance® Consultation
For more information about how the Belotero Balance® process works, or to schedule an appointment with our dermatologist, please contact the Dermatology & Laser Surgery Center today.
Click here to learn more about BELOTERO BALANCE® Dermal Filler.