Paul M. Friedman, MD and Beautiful Skin Revealed Featured in USA Today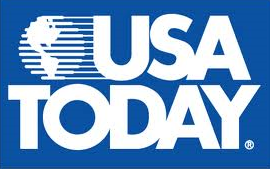 Dr. Friedman's new book, Beautiful Skin Revealed: The Ultimate Guide to Better Skin, was recently featured in USA Today, which garners the second largest readership nationwide. In his new book, New York and Houston cosmetic dermatologist Paul M. Friedman MD delves into the multitude of revolutionary laser and light-based treatment options capable of treating many common skin conditions.
In the article, Dr. Friedman discusses several of these conditions with USA Today's Michelle Healy, and makes recommendations regarding how to find the right dermatologist. Beautiful Skin Revealed provides 12 chapters focusing on the benefits of treating the most common skin conditions with new laser-based technology to reveal the healthy, radiant skin every woman desires and deserves. 
Click Here to Read the Article from USA Today