Dermatology & Laser Surgery Center Conducts Clinical Study on State-of-the-Art Acne Treatment System
Posted: Sep | 23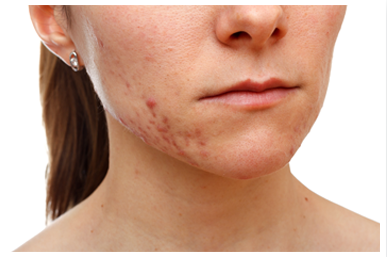 Dermatology & Laser Surgery Center is proud to announce that we will be serving as a host site in a highly anticipated clinical study on the effectiveness of the SEBACIA Acne Treatment System. This state-of-the-art investigational device is designed to reduce the volume of oil produced by the pores and, as a result, minimize the recurrence of blemishes. For patients experiencing acne resistant to traditional methods of correction, this volunteer-based clinical research study is an excellent opportunity to try a new approach that may offer exceptional results.
The SEBACIA Acne Treatment System is a combination therapy utilizing laser energy and gold microparticles. The two-part system involves the topical application of a solution containing gold microparticles, called "Sebashells," followed by targeted laser treatment. Participants in this study will be asked to attend three treatment sessions and two follow-up meetings over the course of approximately three months. All participation in the study is voluntary, and monetary compensation will be provided.
Eligibility for the study will be determined during a screening visit with one of our physicians. Patients meeting the requirements are then scheduled for their first treatment session. Presently, the SEBACIA system is only available through this clinical research study, and patients may not receive it independently.
For more detailed information on participant requirements, study length, and the SEBACIA Acne Treatment System process, or to schedule a consultation to determine candidacy, please contact us today.
Contact Our Practice