April 2014: Rosacea Awareness Month
The National Rosacea Society (NRS) designates April as Rosacea Awareness Month to educate the public on the impact of this chronic and widespread facial disorder now estimated to affect more than 16 million Americans.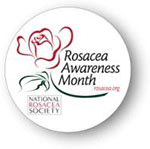 "Noticeable flushing, diffuse redness, and visible facial blood vessels all point to one of the most underdiagnosed, yet prevalent and frustrating skin conditions affecting adults. It is called rosacea. The symptoms vary considerably, each being responsive to a different course of treatment."
Paul M. Friedman, MD, Beautiful Skin Revealed
20% off SkinMedica Redness Relief Calmplex

Rid your face of the redness associated with rosacea with this moisturizer which is clinically shown to reduce visible facial redness with initial results in as early as two weeks.
20% off Avene Redness Recovery Kit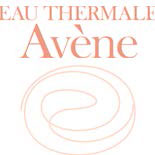 This gentle, soothing kit provides daily relief and calm to irritable rosacea-prone skin. Enjoy the complimentary Antirougeurs CALM Soothing Repair Mask!
20% off Colorescience Mineral Sunscreen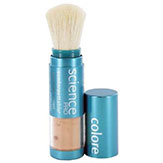 Protect your skin with Colorescience's convenient, effective SPF 50 mineral sunscreen! Drop it in your purse to reapply all day long without messing up your makeup!
20% off Body Tightening Concentrate from SkinCeuticals

Get swimsuit ready with this firming and smoothing cryo-fluid for gravity fighting zones! Formulated for loose, sagging skin such as the abdomen, buttocks, thighs, knees and upper arms, this cooling fluid reinflates and supports skin's structure resulting in a smooth, tight surface.
Please join us for a FREE ULTHERAPY CONSULTATION on April 16th from 11 am to 2pm.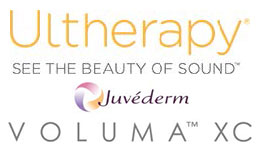 Learn about the only non-invasive procedure that is FDA approved to tighten and LIFT the skin. Special pricing will apply for prepayment. PLEASE CALL 713-900-3900 TO RSVP TO THIS EXCLUSIVE EVENT!
Save the Date! FREE Voluma Lunch on May 8th!
Please contact our office today to learn more about these specials!