Summer isn't over yet, so remember to continue using your sunblock year round! Many people believe you should only wear sunblock during the warm summer months but that is one myth you don't want to believe. UVA rays, "the aging rays", are present all year long, from sunup to sundown so it is important to continue using a good sunblock with an SPF of 25 or higher to avoid sun damage!

Vitamin C + E Complex
This silky, fragrance-free formula provides extraordinary antioxidant protection helping to improve the appearance of skin tone, texture and firmness.
25% off SkinMedica Vitamin C+E Complex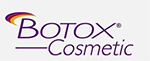 Refer a friend* for Botox & receive your choice of a free SkinMedica AHA/BHA Cream and Exfoliating Cleanser or 200 Brilliant Distinctions bonus points! In return, your friend will receive a complimentary Botox Cosmetic treatment!
Contact our office for more details!
*Patient must be a first time Botox user

The anti-oxidents and vitamins found in CE Ferulic help to improve collagen and elastin in the skin to give you a firmer, more youthful look!
Buy SkinCeuticals CE Ferulic
Get a FREE SkinCeuticals Sunscreen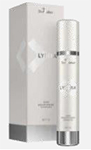 Purchase a SKinMedica Lytera Skin Brightening Complex together with a Retinol Complex and receive 15% off
Dr. Friedman will be interviewed by Dr. Doris Day on "The Dermatology Show" on Sirius XM Doctor Radio Ch. 81 on August 7th from 5:00-5:30pm CST. Make sure to tune in and hear Dr. Friedman discuss lasers in Dermatology and answer questions!