With September comes a new season! Stop by our office to get Flawless for Fall and banish your summer sun damage. Mom's and Dad's, had a long summer with the kids? Schedule an appointment today to take those wrinkles away with a Botox treatment!

Keep your beach body tight year around with SkinCeuticals' Body Tightening Concentrate!
This cooling fluid activates surface tightening and smoothing while supporting collagen levels to achieve and maintain long term firming results!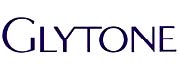 Do you suffer from Keratosis Pilaris? Want smooth and soft skin again? If so try the Glytone Body Retexturizing KP Kit!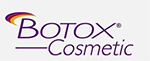 Refer a friend* for Botox & receive your choice of a free SkinMedica AHA/BHA Cream & Exfoliating Cleanser or 200 Brilliant Distinctions bonus points! In return, your friend will receive a complimentary Botox Cosmetic treatment!
Contact our office for more details!
*Patient must be a first time Botox user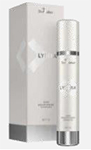 Purchase a SkinMedica Lytera Skin Brightening Complex together with a Retinol Complex and receive a SkinMedica travel kit free, a $50 value!
Acne Study
Got Pimples? Do you or your child suffer from moderate to severe acne?
We are currently seeking participants for a research study testing an investigational treatment for acne.
Qualified participants must:
Be 18-35 years of age and have between 25 and 75 red irritated pimples on their face
Qualified participants will receive at no cost:
Study related care, Investigational acne treatment & Compensation for time and travel
*Health insurance is not needed to participate*
If you are interested in learning more about this study, please feel free to contact Ashlyn at 713-900-3900 to obtain additional information