Looking to WOW your Valentine this year? We have everything you need to brighten those eyes and plump those lips just in time for that Valentine's Day kiss! Call today to schedule an appointment for one of our many cosmetic treatments.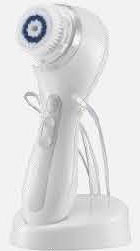 Introducing the
SMARTER, EASIER & MORE POWERFUL
Clarisonic Smart Profile.
Buy a Clarisonic Smart Profile and receive a free Skin Ceuticals sunscreen

Looking for luscious lips? Try SkinMedica's TNS Lip Plump System! A clinically proven two-step lip treatment that works to decrease the look of fine lines, improve contour and increase lip volume.
10% off SkinMedica TNS Lip Plump System

Plump up your lips with the first and only FDA-approved product specifically designed for subtle lip enhancement and the smoothing of wrinkles and lines around the mouth!


15% off Restylane Silk

BELOTERO BALANCE is an injection that is approved to smooth out and fill in moderate-to-severe nasolabial folds and wrinkles around your lips and mouth. WIth little to no downtime, it's quick and easy to look years younger with smooth, natural skin with Belotero Balance!
Buy 1 syringe of Belotero and receive a $50 rebate card towards your next aesthetic treatment!